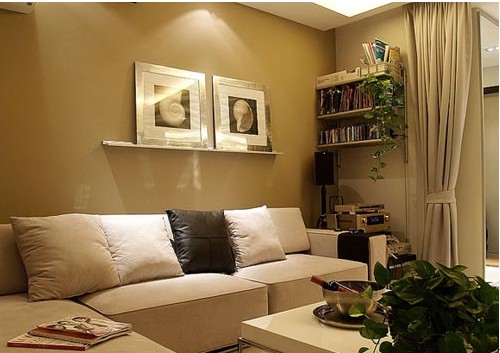 The characteristics of the LED light make it an attractive home light source. The first is power saving. At the same brightness, the power consumption is only 1/10 that of incandescent lamps and 1/2 of fluorescent lamps. This kind of energy-saving effect cannot be distracted by the shortage of electric energy. Moreover, the number of light sources used as a whole home lighting will increase a lot more than before, so energy saving is even more important. Second, LED lights have a long life, which is more cost-effective for consumers. For LED into home lighting, many consumers believe that LED lights are energy-saving and have a long life. This saves both living expenses and energy. It is a double-edged thing.
Secondly, there is one other LED lamp that can't be achieved, that is, it can be cut and bent at will. The reporter saw in a Philips Lighting Museum in Beijing that the use of Philips LED strips in home decoration can cut out and bend out various creative graphics, and some can also be cut out like a volcano, while others are bent into stars and moons. The shape, and some cut into slender, hidden in bed, sofa, walls, curtains, and any hidden secret you want to hide. It is understood that the minimum cutting of LED lights can reach 5mm. Such performance not only facilitates the overall design of home lighting, but also facilitates the consumer DIY.
However, the current LED lamp prices are generally high, many consumers are discouraged. In spite of this, dealers are very confident in the prospect of LED home lighting. According to Wen Xuanrong, general manager of DTL Lighting, after many years of development and technological improvements, LED industry has made great progress in heat dissipation, driving, light sources, chips, and other technologies, plus consumers' income has continued to increase. The energy saving and environmental protection benefits brought about by the products are eager to achieve. This is the opportunity for LED lamps to be used in home lighting.
Headlight is Powerful light at the front of a vehicle. One motorcycle usually needs a one or two bulbs. It is depend on the original lamp design. Driver need power light to illuminate the road in front of them to keep them safe, so the halogen bulbs are usually been used as headlight. Halogen bulb can generate more light and has better working life hours. The supply voltage of halogen lamp is usually divided into 6V, 12V and 24V. The halogen lamp is made of tungsten, but it is enclosed in a smaller quartz glass shell. Normally, the halogen bulb will create ultraviolet when light, so we must use quartz coating to prevent head lamp been damaged by the ultraviolet generated by halogen bulb. To generate more light, the filament be heated to the very high temperature, so halogen bulb is hotter than a normal bulb.
Headlight Bulbs,LED Headlight Bulbs,Dual Color Yellow Lamp,Fog Light
Heshan Jianhao Lighting Industrial Co., Ltd. , https://www.sunclubtw.com