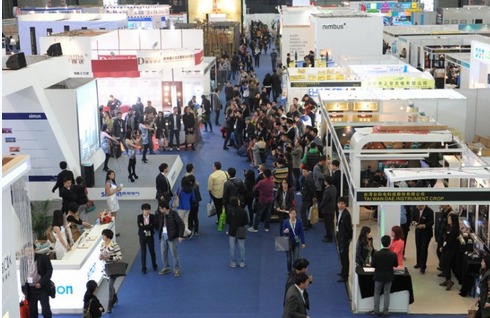 The China (Shanghai) International Architectural Lighting Exhibition (Shanghai Lighting Fair), co-sponsored by China Lighting Association and Shanghai Bohua International Exhibition Co., Ltd., the most authoritative lighting industry association in China, will be March 31, 2014. - On April 3, the Shanghai New International Expo Center will be relocated. The exhibition will focus on hotel engineering lighting, innovative LED lighting, intelligent control systems, and stylish decorative lighting, providing high-end, energy-saving lighting solutions for professional buyers in East China and even the whole country.
Shanghai Lighting Fair is a lighting business platform serving real estate developers and architectural design. The last exhibition together with the 22nd China International Building Decoration Exhibition (abbreviated as Shanghai Building Materials Exhibition) was held in the same period, attracting 43,932 domestic audiences and 3,906 people. Overseas buyers visited and became the largest commercial space design and decoration festival in the world.
Advocating energy conservation and environmental protection, expanding business opportunities in the commercial space lighting market

China's lighting market is showing rapid growth. According to statistics, China's lighting market is expected to increase to 18.3% of the global market in 2015. The total market value is close to US$20 billion. With the rapid development of urbanization and the need for energy-saving transformation, the commercial space and architectural lighting market represented by hotels is particularly eye-catching. As an exhibition focused on architectural and commercial space lighting, Shanghai Lighting Fair is expected to attract over 100,000 professionals from hotels, real estate, supermarkets, shopping malls, social catering and entertainment venues, architecture and interior design to become lighting industry. A platform that cannot be missed. In the same period, the "China Hotel Energy-saving Lighting Transformation Forum" was organized with technology, innovation, and trade as the guide. It provided useful ideas and perfect lighting solutions for energy-saving lighting renovation in the hotel and gained high praise from the industry.
Bring together front-line designers for a feast of design trends

The Shanghai International Interior Design Festival, which was founded in 2006, is a design festival held by Shanghai Lighting Exhibition in the same period. Every year, the design festival is for architectural, interior designers, engineering companies, decoration and decorating companies to show their ideas, share ideas, and appreciate design. The stage of cutting-edge trends. During the period, well-known design agencies at home and abroad joined hands with organizers of the exhibition to hold various exciting industry design activities to fully demonstrate the linkage effect of design-led industrial development and highlight the design power and international fashion of the new generation of Chinese. More than 40 architects, designers' forums and awards events attract more than 7,000 architects and designers every year. Shanghai Lighting Fair has become an excellent platform for connecting lighting companies, designers, engineers and owners.

Strong exhibition promotion, covering the global market

The organizer covers more than 300 professional magazines, newspapers and magazines, news websites, overseas media, television, radio, outdoor advertising, and a powerful database of millions of buyer information, covering construction companies, design firms, and real estate developers. Architectural decoration company, home decoration company, star hotel, municipal engineering, urban planning department, high-end entertainment venues, urban landscape, distributors, agents, importers and exporters, professional media, etc., invites high-quality lighting companies and professional buyers to participate .
Contact Information Shanghai Bohua International Exhibition Co., Ltd. Ms. Du Haiyan (Marketing Department)
Office Clock,Modern Desk Clock,Office Desk Clock,Modern Office Clock
Guangzhou Huanyu Clocking Technologies Co., Ltd. , https://www.findclock.com