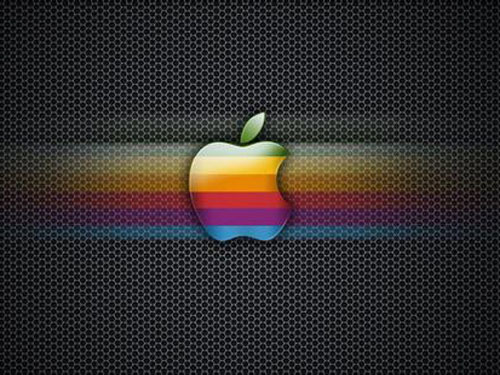 As the saying goes, "The heart of Sima Zhao is known by passers-by." This is used to describe Google's aptness. However, Google's ambition to launch Google Glass is probably to make it a landmark product in the wearable world, similar to the iphone in the mobile phone industry. The ipad in the world, however, Google Glass has been in existence for more than two years, and it is still in an unrelenting position. In contrast, Google's rival, Apple, is more like a wily hunter. It has been secretly planning to win. It's better than waiting for an opportunity to make a move. Before that, no one knows what he wants to do. Mysterious and cold Apples have recently become new, and people are wondering what they really mean behind them.

Unified interface layout smart home

If you think of Apple Watch as a smart watch and speculate on Apple's wearable ambition, it would be too small an apple, and the iPhone and apple watch will be released together. Apple has a deeper meaning, using the words of Cantor Fitzgerald analyst Brian White. For the purposes of apple watch, it is smart home.

As a key link of the Internet of Things, the smart home has been hotly promoted, but major manufacturers are fighting each other. There is no unified control center. Smart homes can only look beautiful. Apple is aiming at this, through the smart home platform HomeKit to build a unified control center, will seamlessly connect their products, create their own control of the smart home ecological kingdom.

Apple is currently planning to fully open this platform to smart home device partners. Users add HomeKit to iOS 8, and connect iphone, iPad, Apple TV, and apple watch to these terminals and home appliances. These are controlled by Apple's intelligent voice assistant Siri. The device allows users to enjoy the convenience of smart home. Have to say that Apple's layout is really interlocking.

Promote Apple Pay to Move into Mobile Finance

Many people attribute the success of Alibaba to the success of mobile finance. It can be seen that the era of mobile finance has come. Apple's iPhone account with 800 million bound credit cards has more than 375 million iPhone users and 155 million iPad users. The mobile payment market has a huge space. The Wall Street Journal is described as "mobile payment giant sleeping".

Now that this giant has begun to regain consciousness, Apple Pay has attracted attention as soon as it appears, and its stock price has also increased by 1.6%. Current retailers including Walgreens, McDonald's, Petco, Subway, Macy's, and Apple's retail stores are all beckoning to Apple Pay. The most favored NFC technology in mobile payment, because of the lack of a leader, is always on fire. The industry will regard Apple Pay as a fulcrum to shake the NFC industry chain, and Apple will also use this to lay out the mobile payment market.

Touch ID fingerprint sensor can be seen as the cornerstone of Apple Pay. For example, if you bring an iPhone 6 into a large supermarket, Apple's iBeacon technology based on indoor precise positioning will allow you to quickly find the items you want to buy, select the Apple Pay function at checkout, and confirm with Touch ID fingerprints. You can pay via NFC technology. Apple iPhone 6, iPhone 6 plus and the new iPad Air2 and new iPad mini2 are all equipped with Touch ID fingerprint sensors.

Open source cooperation layout mobile medical

According to relevant agencies' forecasts, the mobile healthcare market will grow from 9.8 billion U.S. dollars in 2010 to 23 billion U.S. dollars in 2015, with a compound growth rate of about 20%. Given the huge prospects for the mobile medical market, both BAT Internet giants and Apple rivals Google have been carefully laying out. Google has opened telemedicine services and supports online video consultation. Naturally, Apple will not let go of this virgin land.

For the upcoming HealthKit mobile medical application platform, Apple is in full swing with a number of US medical institutions to negotiate, and plans to cooperate with two of them. Perhaps Cooke is also well aware that in a large and complex medical ecosystem alone is destined to be the cannon fodder, only to use a more wise and mature open source cooperation strategy, hoping to get the top spot in mobile medicine.

HealthKit is essentially a private health database and toolkit that can integrate data collected by health applications such as blood pressure and weight on an iPhone, iPad, or apple watch, and then share it with professional medical institutions for in-depth analysis. Sexual fitness and medical advice. Apple just wants to enter the field with data as the entry point. It wants to create a health data center. Holding a large amount of user medical data is enough to shake the foundation of the mobile medical market.

Tentacle Automotive Field Expands Data

At the Geneva International Motor Show in March, Apple's smart car system CarPlay made its debut appearance, and finally Apple finally reached out to the car. In addition to driving, in the future we will see that drivers can do more things in the car. Apple is just trying to do this. Using CarPlay requires the iPhone to be connected to the car, and then interact with the iPhone through the smart voice assistant Siri, so that navigation, listening to music, and making calls can all be achieved.

Once the car's central control is mastered, Apple can collect the scope of the owner's activities, and the owner's work, entertainment, shopping, life and other related data can be completely eliminated, and it will be able to better improve the map and voice, entertainment functions, and even to develop other Related Products. The apple is really hot and old. On the surface, CarPlay is used as a benchmark to enter the automotive system market. But in addition to experimenting with the automotive system, the big data that comes with it is the real purpose of Apple.

Behind the embrace of new products, Apple's ambition is so powerful. There is a smart home bridge, a car system control. If you are sick and you have mobile health care, you have to pay for apple pay. Apple is the way to cultivate boiled frogs. It slowly erodes all aspects of your life. Until one day, you will find that you cannot live without an apple.

At the same time, we can find that Apple has integrated its products to form a complete ecosystem chain and create a world that belongs only to "Apple." This is the ideal state of "multi-device collaborative work" described by Cook. It is also an ideal Internet of Things life. However, if Cook's ambition is successful, it will take time to test and future market recognition.
Optical Distribution Frame is the wiring device between the optical fiber optic cable and optical communication equipment or between optical communication equipment. It is Mainly used for terminal and distribution of local optical fiber communication system trunk cable terminal, Can easily achieve the connection, distribution and scheduling of fiber optic cable.
1. 19'' standard mounting, available for all kinds of rack and cabinet.
2. Metal, static electric plastic sprayed. Neat appearance, reasonable structure.
3. All are designed as modules; all operation could be done at the front side of the box. Flexible installation. Convenient for operation and maintenance.
4. Designed as a drawer. This could be pulled out and pushed easily. A unit with splice and distribution integrated.
5. Suitable for both ribbon and bunch fiber cables.
6. Each splice trays can be clamped with LC DX or SC FC adapters 30 degree angel installation, preventing eyes form harm of laser and ensuring the fiber bending radius.
6. Two side both with ODF unit.
Fiber Distribution Frame,Optical Fiber Distribution Frame,Fiber Distribution Management System,Optical Fibre Cable
ChengDu HTLL Electronical Equipment Co.,LTD , https://www.cnhtll.com