A few days ago, Huang Ningsheng, director of the Guangdong Provincial Department of Science and Technology, gave a lot of new ideas and information to the participants in a report on "Increase the new advantages of innovation and drive development in the semiconductor lighting industry in Guangdong Province".
According to Huang Ningsheng, since 2010, the annual growth rate of the LED industry in Guangdong has reached more than 25%. In 2013, Guangdong LED industry output value reached 281.103 billion yuan. In the first three quarters of this year, Guangdong LED industry achieved a total output value of 254.679 billion yuan, an increase of 27.95% year-on-year. It is expected to exceed 350 billion yuan for the whole year. This series of data shows that Guangdong LED industry has a strong internal growth and good market prospects, and plays an increasingly important role in the global LED industry. At present, there are more than 4,000 LED companies in Guangdong, driving nearly 3 million related jobs. Among them, there are 25 LED listed companies, accounting for 60% of the total number of LED listed companies in the country, with a total market value of nearly 100 billion yuan.
In terms of application innovation results, as of the end of September 2014, the number of Guangdong LED patents was 67,391, accounting for 29.30% of the national LED patent licenses, accounting for 5.88% of the total patent grants in Guangdong during the same period. The LED industry technology self-sufficiency rate has steadily increased. . At present, Guangdong has released 15 batches of outdoor lighting products benchmark catalogue, 11 batches of indoor lighting product benchmarking system catalogue, and accumulated 3,145 benchmarking products.
Huang Ningsheng also revealed that Guangdong plans to complete more than 130 local standards and five national standards within five years, and establish and improve the LED industry standard system with Guangdong characteristics, serving national development and international influence.
When talking about the future development direction, Huang Ningsheng said that in the next step, Guangdong will focus on four aspects:
The first is to cultivate and develop the visible light communication industry as a starting point, and explore the new blue ocean for the cross-border use of the LED industry. Second, continue to use standard optical components as a starting point to seize the commanding heights of industry standards. The third is to cultivate new business models as a starting point and enhance the industrial value chain. The fourth is to focus on multi-agent collaborative innovation and build a good ecosystem for industrial development.
For example, in the development and development of the visible light communication industry, Guangdong plans to organize the implementation of the "visible light communication technology and standard optical components" major science and technology projects, relying on Shenzhen, Dongguan, Huizhou and other LED industry bases to build a visible light communication industry cluster. At the same time, we will vigorously support the development of China's visible light communication industry technology innovation strategic alliance, vigorously introduce top technology teams at home and abroad, accelerate the breakthrough of key core technologies of the visible light communication industry, and create new growth poles for strategic emerging industries.

Features of PCB filters
Specially designed for easy and fast PCB hole through mounting, safe and effective;
FT110P/FT110PD series are general purpose one-stage common mode filters, high cost performance;
FT120P/FT120PD series are two-stage common mode filters, excellent common and differential mode filtering effect with very compact structure.
FT1200P/FT1200PD series are two-stage filters comprising one common mode and one differential mode, with differential mode filtering effect enhanced.
Introduction of PCB mounting filters
Rated currents: 0.5 to 6A
Available for AC and DC circuits
Optional medical versions (H type)
Plastic or metal shell optional
Custom specific versions available on request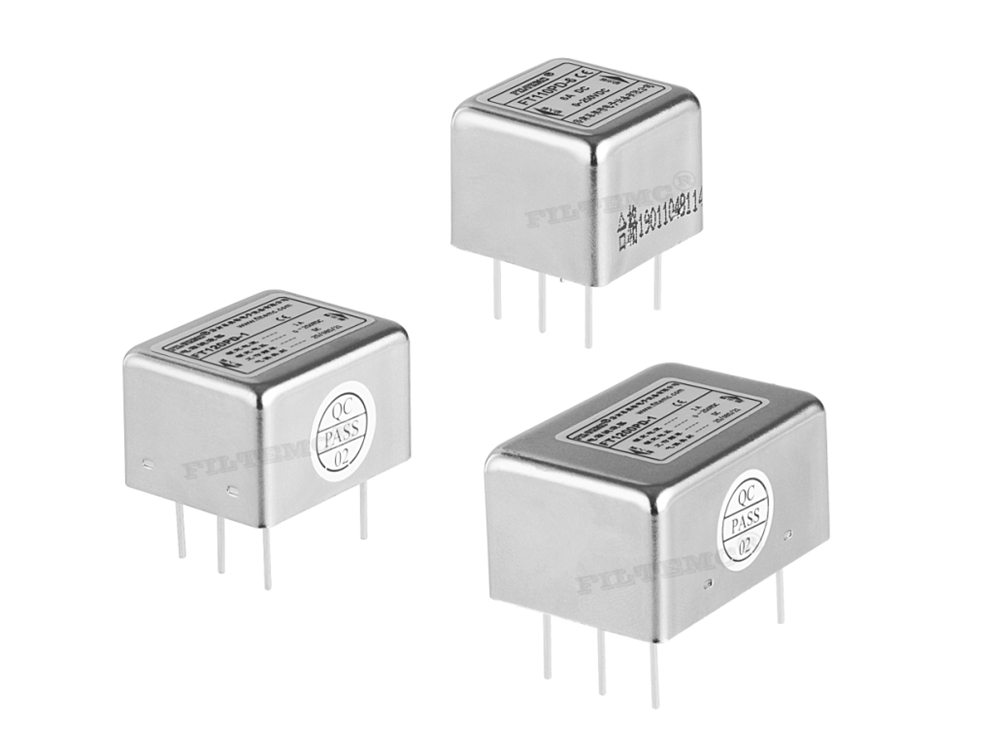 PCB Filter,PCB Mounting Filter,RFI Noise Filter,EMI Filter DC Power
Jinan Filtemc Electronic Equipment Co., Ltd. , https://www.chinaemifilter.com