Recently, ZTE and AMD (AMD) released the ZXCLOUD iBOX CT340E, a new cloud terminal, and added a new general to the CT340 series of ZTE's cloud terminal star products.
ZXCLOUD iBOX CT340E cloud terminal products are powerful, secure and reliable, support flexible deployment, easy to maintain, and have a very good cloud experience. The product uses AMD's embedded G-series SoC system-on-a-chip, supports high-speed SSD solid-state drives, supports 1080P HD video playback, and provides the best low-power graphics and computing performance on the market, ensuring high-performance IT applications for cloud terminals. The experience is more satisfying for customers' growing multimedia and HD video playback needs. With the latest Bluetooth 4.0 technology, wireless coverage, fast transmission, backward compatibility, low power consumption, low latency. Avoid complicated wiring, facilitate data sharing, transmission, restore a clean and tidy environment, and bring users a more comfortable application experience. Provide a complete management system, support security protection, interface management, network monitoring and other security processing, layer protection, support system and application upgrade, terminal configuration deployment, peripheral interface control, system policy management, power control, task customization, terminal monitoring Minimize the difficulty of operation and maintenance and reduce the cost of OPEX for users.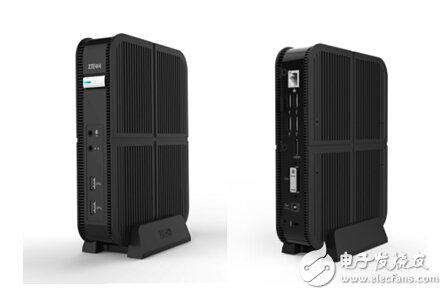 ZXCLOUD iBOX CT340E cloud terminal
As the world's leading provider of ICT solutions, ZTE has established a strong presence in the cloud terminal field. With its strong independent R&D and innovation capabilities, ZTE has implemented the new thinking of ZTE CGO (Cool, Green, Open), ZTE's cloud. The terminal products form a complete product and solution system including hardware, software, systems and solutions.
With the continuous deepening of the technology industry, cloud terminals based on "Internet +" are becoming widely known. At this time, the cloud terminal product market is surging. With the leading R&D and innovation capabilities, ZTE will promote the gradual growth and development of the cloud terminal ecosystem, and further promote the vigorous development of the cloud computing industry. The future "cloud market" will be more worthy of expectation.
The LED Underwater Light is a light that is placed under the water. The appearance is small and exquisite, and the appearance is elegant. As an Underwater Lighting fixture, LED underwater light is widely used in various sightseeing places such as square parks. It is the perfect choice for fountains, theme parks, exhibitions, commercial and art lighting.Most of the materials are made of stainless steel and glass. The types of stainless steel are 201, 304, 316, etc.This Lamp is designed with fully tempered safety glass, wide light radiation surface, strong transparency.The interior of the luminaire is highly waterproof and has a protection rating of IP68 or higher .All adopt imported high-power LED as light source, which has obvious advantages such as long life, low power consumption, pure color and no pollution. With the DMX512 control system, it can achieve a variety of color changes.If you want to know more, please contact us.
Underwater Lighting
Underwater Lights,Submersible LED Lights,Underwater Boat Lights,Underwater Fishing Lights
JIANGMEN LEDERLIGHT LIGHTING Co.,LTD , https://www.lederlight.com