: On February 21st, the famous technology review magazine "MIT Technology Review" announced the top ten breakthrough technologies in the world in 2017. "Surface payment" is also listed.
Baidu is currently one of the major companies in China in this field. It has core technologies and is committed to promoting the application of brush and face payment in various fields (other major companies include Contempt Face++, HKUST News, Alibaba, etc.).
After the conference at the end of yesterday afternoon, Lin Yuanqing, director of the Baidu Deep Learning Lab, received an exclusive interview with Baidu "Paying Face Payment" and related issues of artificial intelligence.
Since January of this year, Baidu has successively conducted high-level personnel adjustments, and has quickly expanded the depth of its business lines to focus on artificial intelligence. Lin Yuanqing's speech was the first time that Baidu's external vocal application for artificial intelligence applications in 2017.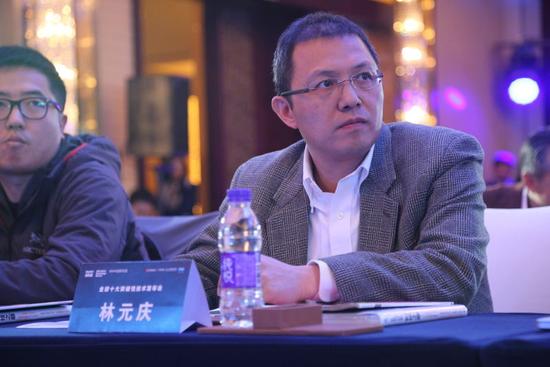 Previously, artificial intelligence has long been considered as the main driving force for the fourth industrial revolution in the industry and it has been buzzing. But in real life, people have not really felt the impact it has brought.
Now, Baidu will soon promote "brush face payment" to many areas of daily life. Surprisingly, Lin Yuanqing also revealed that Baidu's artificial intelligence has long been profitable, and it has long been not at the stage of external investment and profitability.
"Brush Face Payment" into life
Previously, Baidu once believed that the most important application area of ​​its own artificial intelligence technology was automatic driving. However, at present, the conditions of safety, policy, and other aspects of autopilot are not fully mature. Instead, the "brush face payment" will be the first to enter the public life.
The key technology behind "brush face payment" is "face recognition", which is dominated by Baidu Deep Learning Lab led by Lin Yuanqing.
In the vision of Baidu, the future brush face payment is mainly used in four areas: gates, traffic, banking, and mobile phones. Lin Yuanqing disclosed that the gates were mainly used for verification of the import and export status of scenic spots, large enterprises, or office buildings, and the main application areas of traffic were verification of railways and civil aviation. In terms of cooperation with banks, "brush face payment" has already been applied in the authentication link of Baidu Finance's cash loan, and it is also working with Taikang Insurance and some banks. In the application of mobile phones, Baidu has been working with mainstream mobile phone manufacturers.
1 2 Next>
NTC Sensor
NTC temperature sensors from Feyvan electronics provide various choices for a wide range of applications and are available in custom engineered thermistor probe package configurations for a variety of mounting and connectivity options with low costs.
There are many options for you to choose as examples of no-encapsulated type, screw type, bullet type, film threading type, clamp type, medical equipment type, mirco-probe type, surface mounting type, flange type and cylinder type. Highly skilled R&D team, advanced manufacturing facilities, rigorous quality control and good after-sales service ensure all our products` excellent quality.
Ntc Sensor,Sensor Ntc,Thermistor Probe,Thermistor Temperature Sensor
Feyvan Electronics Technology Co., Ltd. , https://www.fv-cable-assembly.com